Upcoming Teen Events
Teen Board Games
Thursday June 8
3-4 p.m. in the Keyes meeting room
Stop by the library and play some board games! We will have a bunch of different games to choose from. Bring a friend! No registration required.
---
Teen Writing Group
Tuesday June 13
3-4 p.m. in the upstairs conference room
Bring a notebook and pen (or laptop, if you prefer) and join us to do some writing prompts and learn about the craft of writing, then share. Sharing your writing is totally optional!
---
Teen Amazing Race
Tuesday June 20
3-4 p.m. in the outdoor area (Keyes meeting room if rain)
Work with a team to complete challenges and win a prize! Teams of up to 4 will get a team color and a map, then you will have to work together to find each checkpoint and complete the challenges to move on. No registration required.
---
*All Ages Summer Reading T-shirt Decorating
Wednesday, June 21
2 sessions: 5-6 p.m. and 6-7 p.m.
Come decorate a cool Summer Reading t-shirt with us! This event is for children, teens and adults. We will provide the t-shirts, so just complete the registration form with the choice of sizes. Please note that this event is offered at two different times but you are expected to attend the time you have selected. We will let people in through the white gate in the back when it is time. We anticipate this being a messy program, so dress accordingly.
*REGISTRATION REQUIRED
Visit our events calendar to register for this event.
---
Teen Craft: Collaborative Painting
Thursday June 22
3-4 p.m. in the Keyes meeting room
Each artist will receive a mini canvas and a guide to paint however they would like. At the end, everyone will join their canvases to create a larger painting! All materials provided.
---
Teen Trivia
Tuesday June 27
3-4 p.m. in the Keyes meeting room
Teams will compete for the highest score in a fun trivia game!
---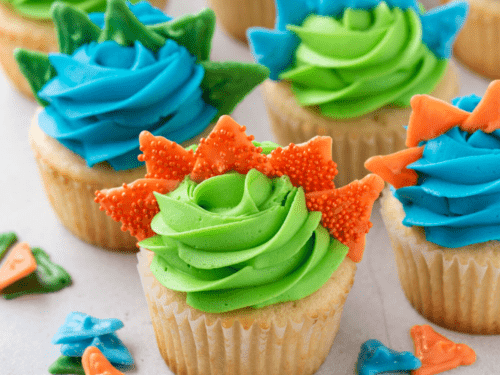 Teen Cupcake Wars
Thursday June 29
3-4 p.m. in the Keyes meeting room
Do battle with frosting! You will have 45 minutes to decorate a cupcake to fit a theme, then everyone will vote on their favorites. All materials will be provided, but you are welcome to bring items from home.
The themes are: Summer, Beach, Animals, Togetherness, Wild Card
---