What is the Adult BookBox?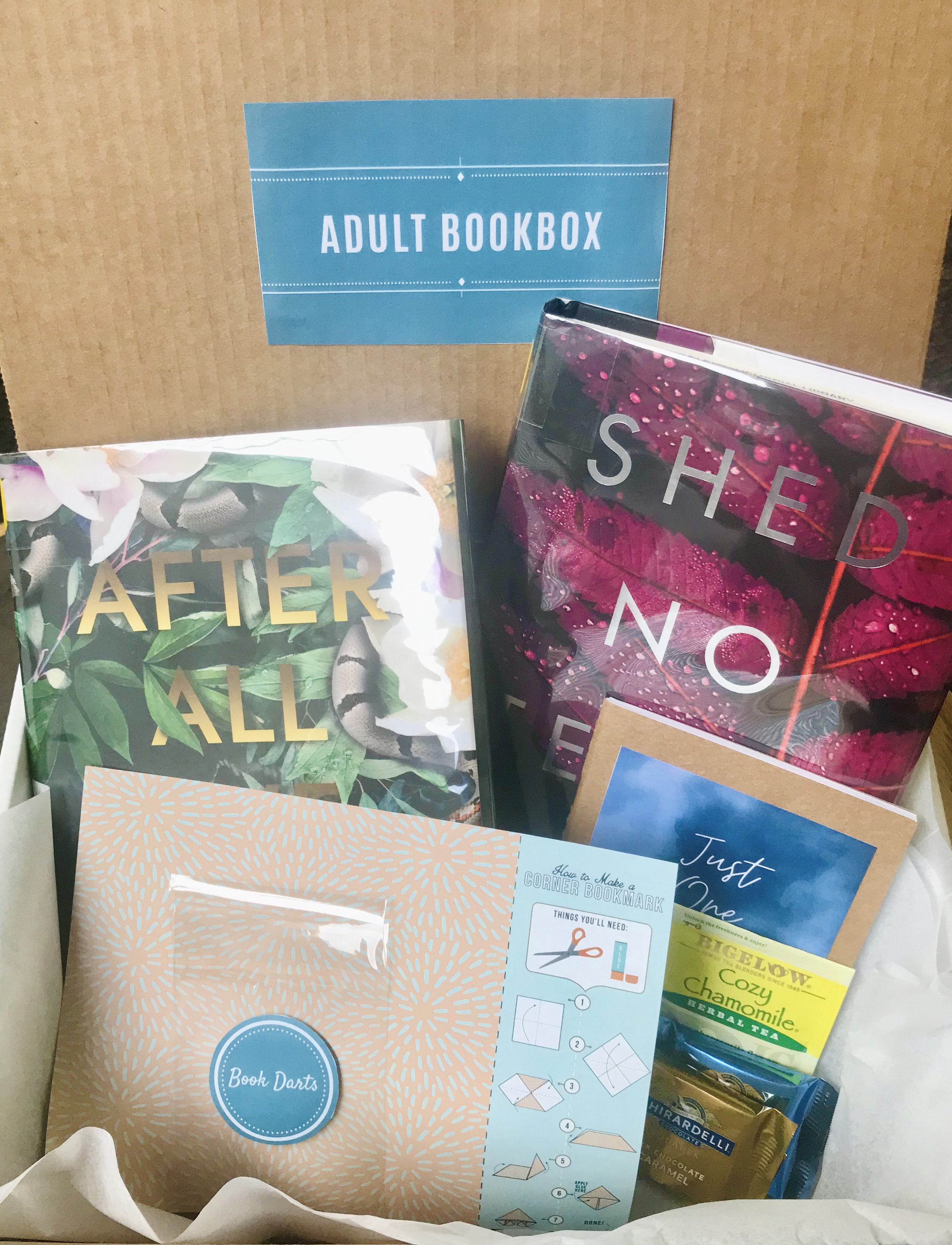 The Adult BookBox is similar to subscription boxes, only it's free! Each BookBox will include 2 newer Adult books selected based on your reading preferences, along with some fun bookish surprises. You'll have to return the books, but the other items are yours to keep! If you'd like to recycle the box by returning it to the library, we would much appreciate it.
There will be a short survey inside the box. Fill it out and return it with the books to help us find books you'll love! The survey will also give you the option to request another BookBox.
Please note that the Adult BookBox is only available to those with a Milford library card.
---
How do I sign up?
To sign up, fill out this form (You will need to have a Wadleigh Memorial Library card).
Once we've received the form, we will start preparing your BookBox. It may take a few days, and we will email you once it's ready for you to pick up. The library books inside the box will be checked out on your library account for a month, so if you want them to be a surprise, don't check your account online!
That's it! You only need to fill out the online form once. After that, you can either request another BookBox immediately on the survey included in the box, or contact the library (call 249-0645, or email refdesk@wadleighlibrary.org) to request your next box.
---