Isinglass Teen Read Award
The Isinglass Teen Read Award was begun in 2001 by the Barrington Public Library and the Barrington Middle School in order to promote teen reading, the participation of teens in the creation of their own reading list, and to honor those authors whose works speak to youth. The award is now open to all New Hampshire students in grades 7-8. Voting is done annually in April.
---
2023-24 Nominees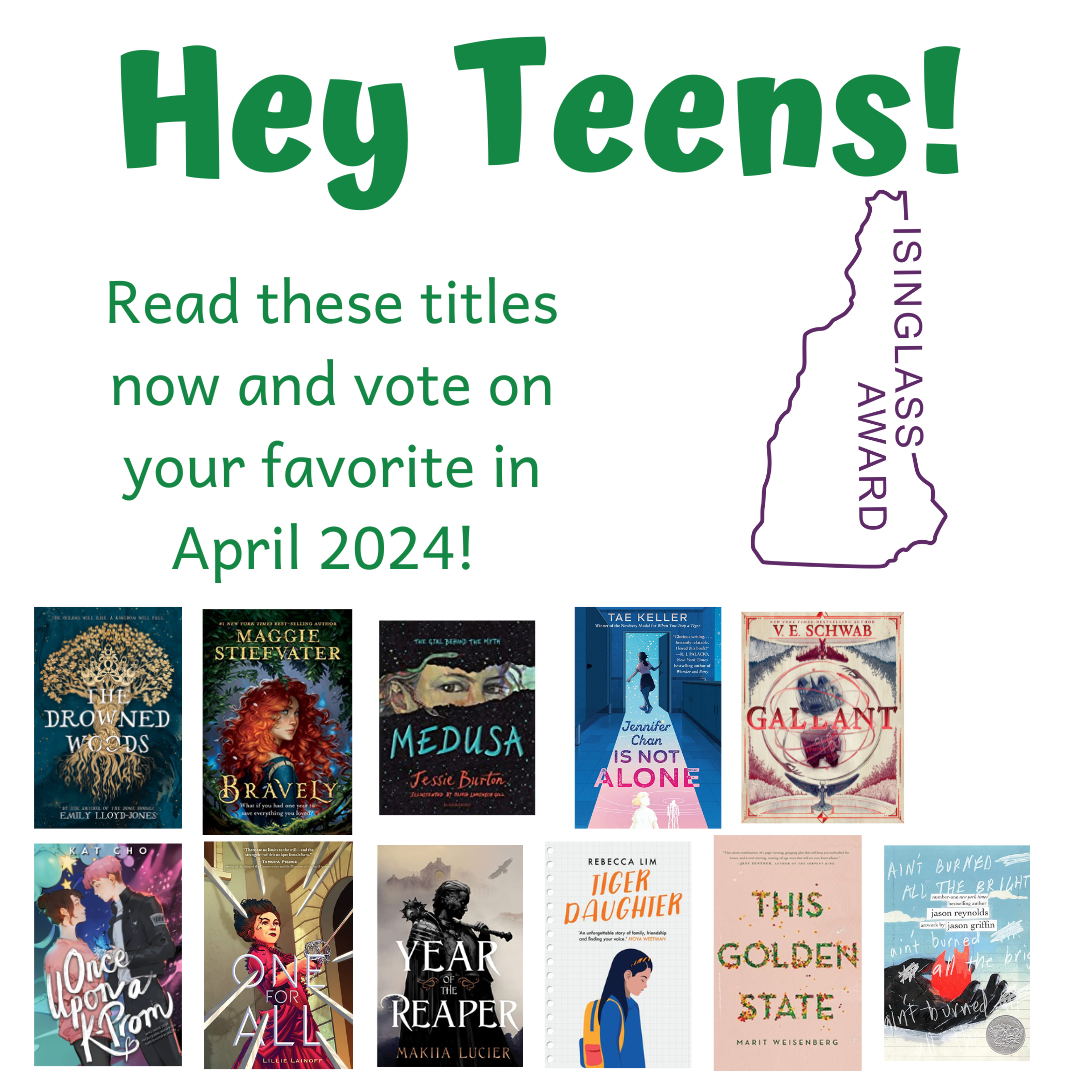 Click here for a list of the current Isinglass nominees.
---