All Databases
To log in to any of our databases from home, you will need your library card number (barcode) and your pin (or password).
---
American History Online
500+ years of political, military, social, and cultural history, highlighting the important people and events of the American experience.
---
Ancestry Library Online (In Library Access Only)
Access primary-source document images and a variety of genealogical research features including census records from the U.S. Federal Census between the years 1790 and 1930. In addition, AncestryPlus includes immigration, vital, military, court, church and ethnic records; city directories; genealogical societies; Social Security Death Index; Periodical Source Index; family history library; and much more.
---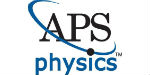 American Physical Society (APS) Journals (In Library Access Only)
The American Physical Society (APS) is a non-profit membership organization working to advance and diffuse the knowledge of physics through its outstanding research journals, scientific meetings, and education, outreach, advocacy, and international activities. The APS allows in-library access to many of its journals.
---
AtoZ the World
Country-by-country resource for learning about culture and customs worldwide. AtoZ the World consists of 175 Country Guides of 100+ topics each.
---
Consumer Reports
Provides full access to thousands of product ratings and reviews of appliances, cars, electronics, health, home and garden, and so much more! Stay up to date with current articles, blog posts, and video content regarding the latest consumer news.
---
Provides unlimited access to thousands of self-paced video classes for a wide range of creative art and craft projects. Learn something new or practice a creative skill with their daily practice classes and suggested videos. Projects for all skill levels!
---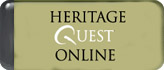 Heritage Quest Online
With over 24,000 books, the complete U.S. Federal Census, the Periodical Source Index (PERSI™), Revolutionary War Pension Records, and other collections, HeritageQuest Online provides access to one of the largest collections of genealogy material in the country. Search using name, location, gender, or race. This collection of research materials helps in tracing family history and studying American culture.
---
Issues & Controversies
Explores more than 800 hot topics in business, politics, government, education, and popular culture.
---
Morningstar Investment Research Center
Comprehensive financial information on stocks, mutual funds, exchange traded funds and financial markets.
---
Newspapers
Search full text or browse local newspapers.
Farmer's Cabinet (Nov 1802 – June 1900)
Milford Enterprise (Dec 1873 – Dec 1886)
Milford Daily Pointer (July 1894 – July 1909)
Milford Cabinet (July 1900 – Dec 2019)
---
NH Driver's Test
6 practice permit tests to get you ready for your trip to the DMV, as well all the information you need about getting your driver's license.
---
NoveList Plus
A reader's advisory service. Full-text reviews, and subject headings to help locate the best in fiction and nonfiction. Search by author, title, series, or plot to find summaries, reviews, recommended reading levels and links to related works.
---
NoveList (K-8) Plus
A reader's advisory service that specifically targets children and young adults. It contains materials for all K-8 grade levels and includes picture books, children's "chapter" books and young adult titles. Search by author, title, series, or plot to find summaries, reviews, recommended reading levels and links to related works.
---
Reference Solutions (formerly ReferenceUSA)
Provides current directory information on 120 million U.S. residential households and 12 million businesses nationwide. Market research can done by company name, geographical area, SIC code, business size, and yellow page heading. Customized lists of companies can be produced.
---
Science Online
Extensive definitions, essays, diagrams, biographies, and experiments. Information is accessible for beginner level through the expert and many experiments provide a recommended school grade range.
---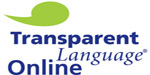 Transparent Language Online
Pronunciation, speech, grammar, writing, and vocabulary building lessons for 80+ languages. Featuring top-of-the-line coursework combined with extensive social media resources, Transparent Language Online is the most complete language-learning system available to library patrons.
To use this database, first create a free user account, following the instructions after you click on the "Sign Up Now" button (under the "Log In" button).
---