Wadleigh Memorial Library Digital Archives
Wadleigh Memorial Library Digital Archives contains the Milford Cabinet and other local historical newspapers.
Search full text or browse local titles. This digitization project was partially funded by the Arthur L. Keyes Memorial Trust and a generous grant from the Milford Area Seniors.
Farmer's Cabinet (Nov 1802 – June 1900)
Milford Enterprise (Dec 1873 – Dec 1886)
Milford Daily Pointer (July 1894 – July 1909)
Milford Cabinet (July 1900 – Dec 2019)
---
Newsbank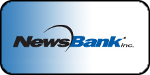 Newsbank contains newspaper articles from local, regional, and national newspapers. Search by paper, date, author, headline, and subject or just browse the special reports section. Provided by the Wadleigh Memorial Library. Tutorial available!
---