Mondays
Family Storytime
10:00- 10:30 am
Join us on a magical adventure through some of our favorite books, while developing early literacy skills, social skills and self confidence. All ages are welcome as we enjoy stories, music, poetry, dancing and more!
---
Wednesdays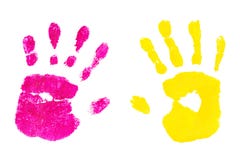 10:00-11:00 a.m.
WOW
"Way Out Wednesdays" is a hands-on learning experience featuring an art or science activy for pre-schoolers.
---
Thursdays
9:15 - 9:45 a.m.
Baby Lapsit
Come join us for an interactive storytime! We will rhyme, sing, read, and play all while developing your baby's early literacy skills. There will be a stay and play afterwards so you can get to know other families in our community.
Feel free to stay for our Little Explorers sensory program afterwards in the Children's Room.
10:00 - 11:00 a.m.
Little Explorers
A collection of sensory and imaginary play ideas and activities to do with kids and toddlers to promote learning and development. This is also a great opportunity for parents and families to connect.
---